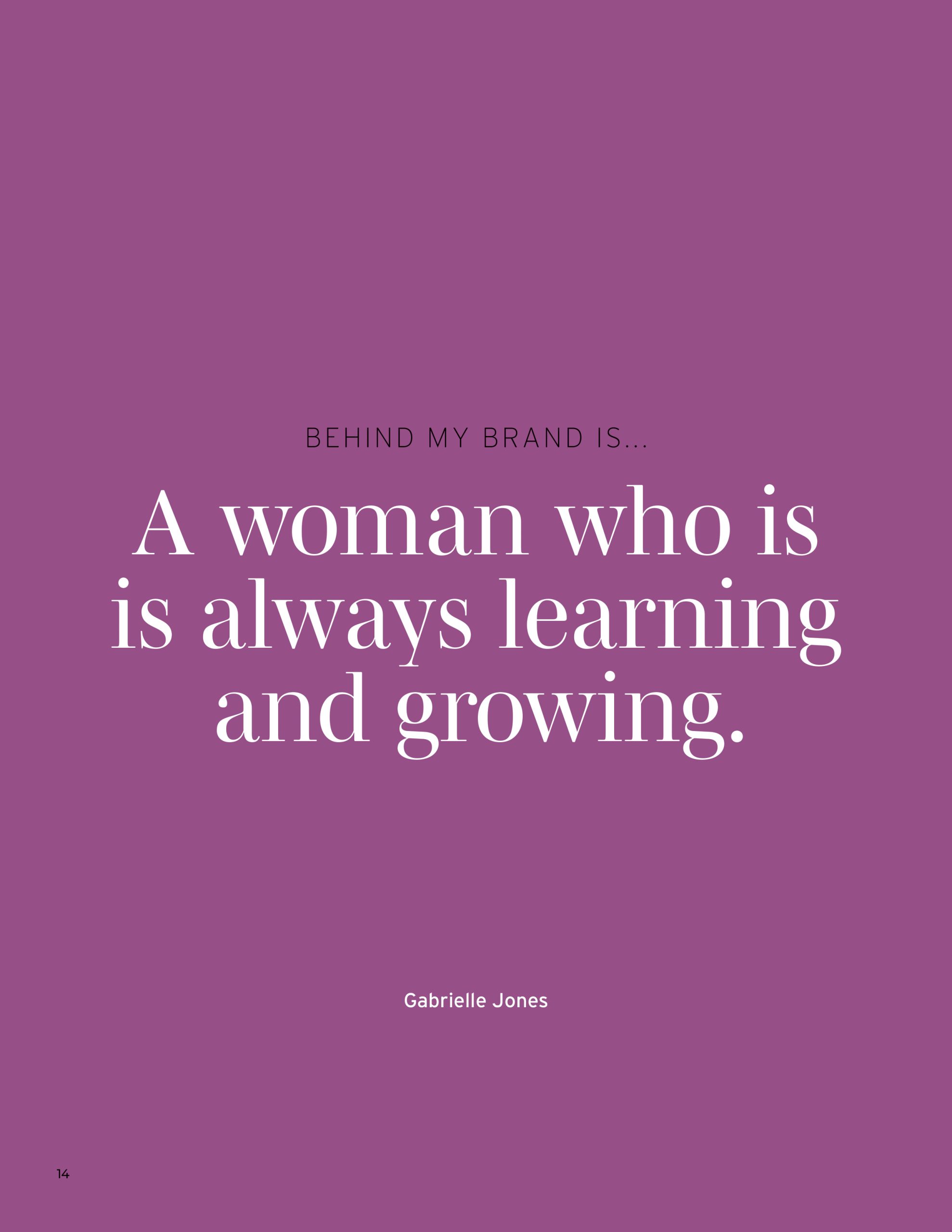 "Experiencing victory only comes if you know what it feels like to experience adversity. Adversity and victory contribute to one another." – Gabrielle Jones
Behind Her Brand: Tell us a little bit about who you are.
Gabrielle Jones: I'm a San Francisco Bay Area native, raised by a God-loving set of grandparents and a mother. My mother opened her own home daycare business when I was young, and I was a "helper" at an early age. In elementary school, my mother decided to transfer me to a school on the peninsula in a more affluent area of the bay. That was a difficult transition, but very formative regarding my ability to interact with people different from me. I was one of two Black children at my school, and since my mother was a single parent, school clothes were not in the budget. I wore uniforms at a non-uniformed school filled with children who did not look like me. I am grateful today for the transition, as I know it afforded me a better-quality education. Additionally, it allowed me to navigate being a first-generation college student with assistance from high school teachers who saw more than the color of my skin. I have always been taught to appreciate and embrace my culture. I love being a Back woman. I love my people. I use my history to drive my future.
Connect with Dr. Jones
Categories